Pikachu
Ten minutes on a little baby sugar pumpkin.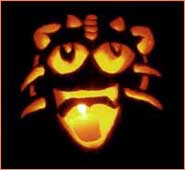 Meowth
Done at the last minute on one of those orphan pumpkins that's left at the stand on Halloween afternoon.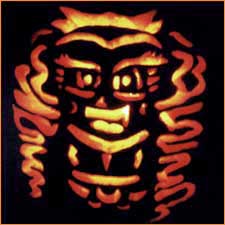 Martina
One of two Slayers ones that year. Didn't turn out very well.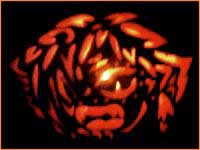 Zelgadis
The other Slayers one. This was one of my best. Got donated to the front porch of the guy who translated the Slayers TV series.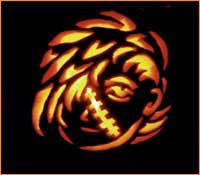 Blackjack
Based on a Tezuka manga illustration. Nice, clean design.