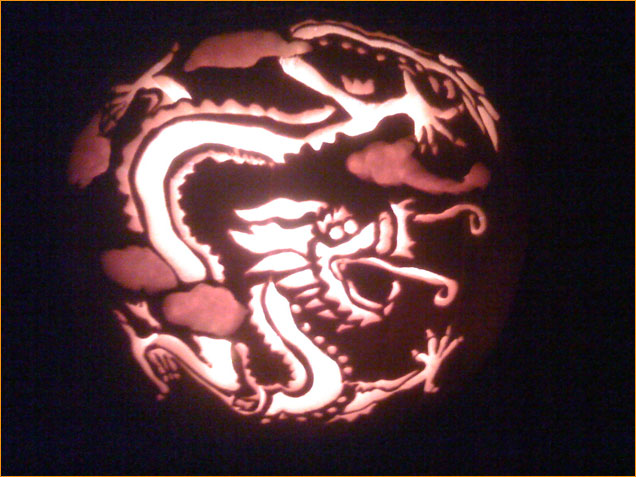 Chinese Dragon
For my office, the mascot of my department, which, as luck would have it, was dissolved in a reorg the week before Halloween. This took three hours and was possibly the hardest one I've done yet. The translucent parts were done using a wood carving set I got at a yard sale.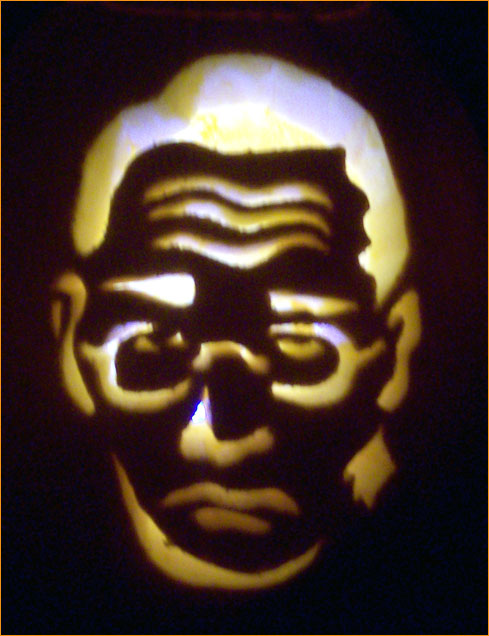 Daryl Surat
This'll terrify your neighbor kids, I'm sure.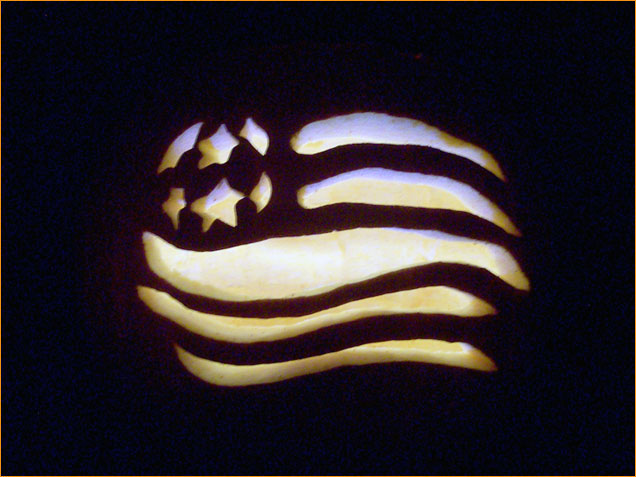 New England Revolution
Oh, man, is this one a long story.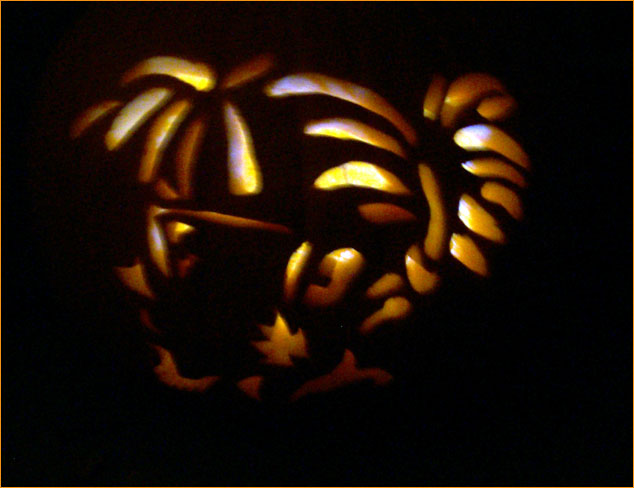 TJ
From E.K. Weaver's comic work in progress, it's a less than epic pumpkin. I like the goatee.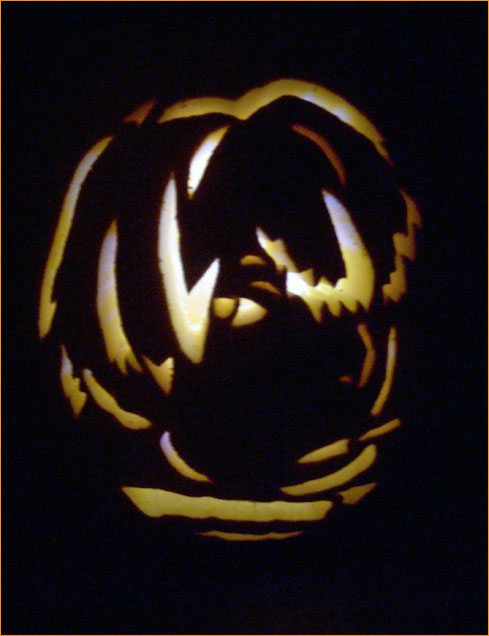 Ginko
Been kind of watching Mushi-shi lately. I'm a lot more pleased with this one than I thought I'd be.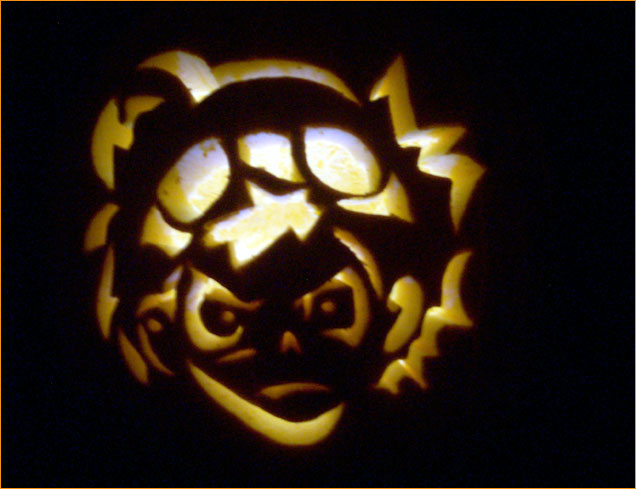 Simon
Two from Gurren Lagaan this year. I kind of wish his hair and goggles hadn't turned out so Pokemon looking.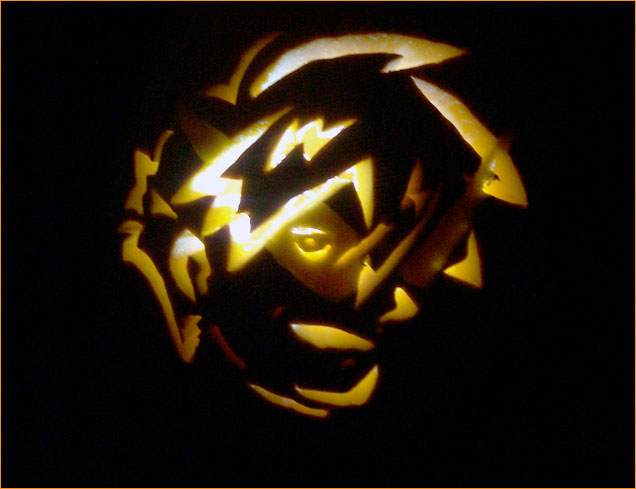 Kamina
The most obvious choice for the year. I didn't Dremel the glasses deeply enough, so they're hard to see. The bluish cast on all of these photos is because this year I switched to using LEDs in all the pumpkins for safety reasons.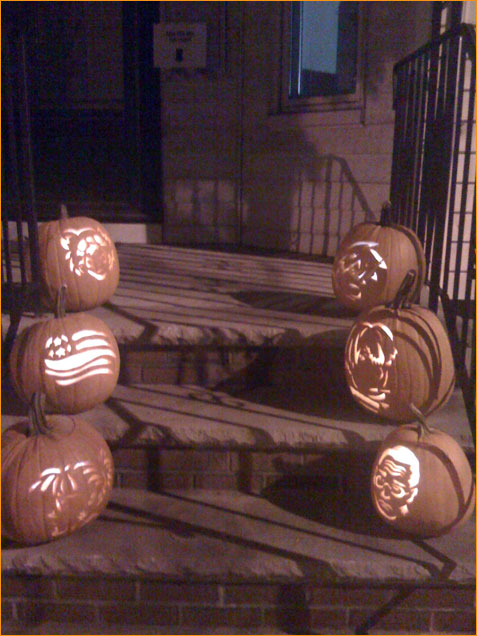 2008's porch lineup.
Unbelieveably nerdy soccer project explained here.