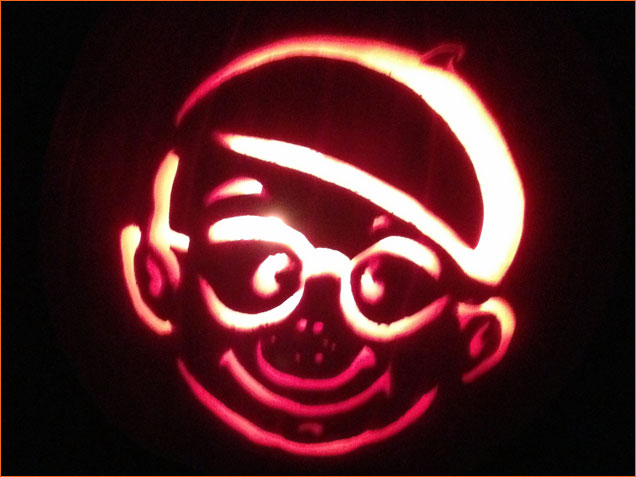 Osamu Tezuka
This year's theme was the Tezuka Star System, minus the ones I've already done (Hyotan, Phoenix, Blackjack, Pinoko, Astro). Starting things off: Tezuka himself.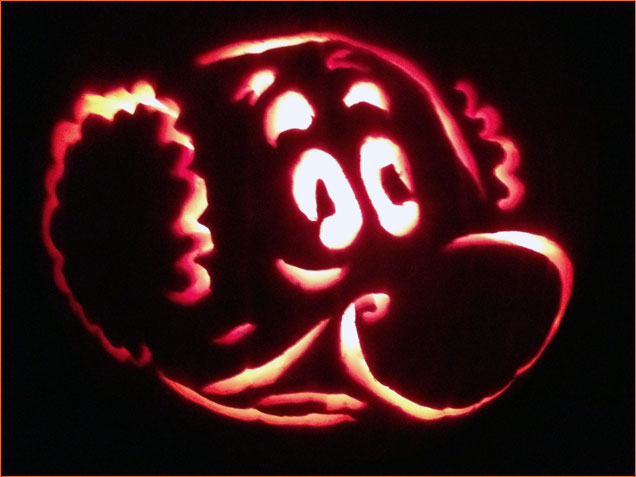 Ochanomizu
Big nose, curly hair.
Shunsaku Ban
Turns out if you look for reference photos for this guy, you get Wilford Brimley.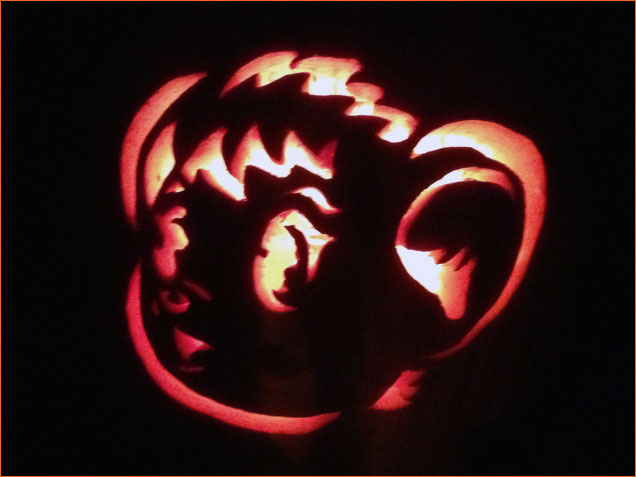 Kimba
Who's the one who brought the front porch fame? Kimba the white lion is his name!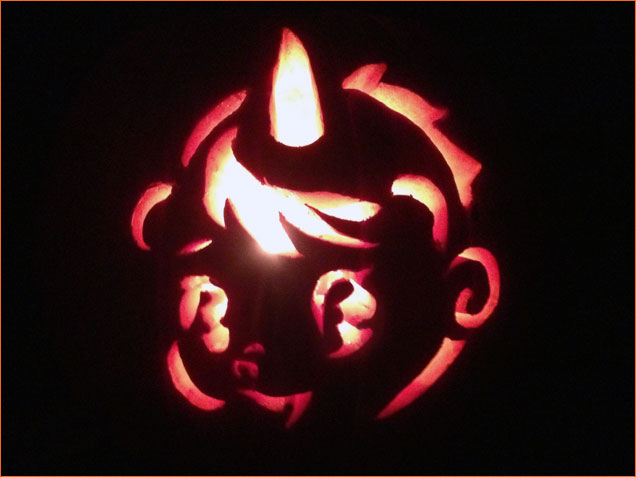 Unico
Unico, with a horn shorter than it should be because I started too high on the pumpkin.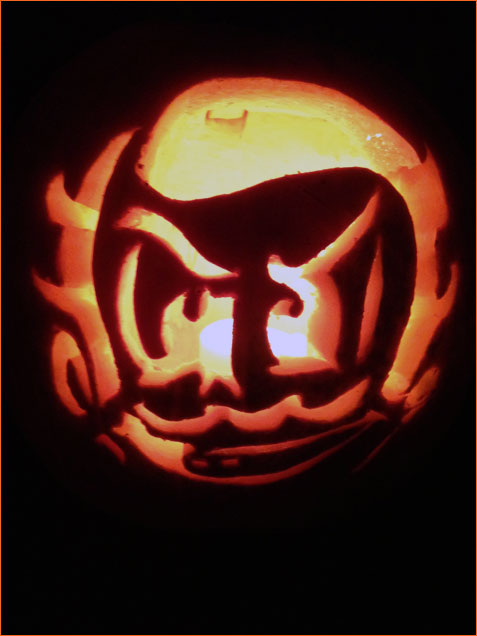 Hamegg
Hamegg, one of the oily stock villains of the cast.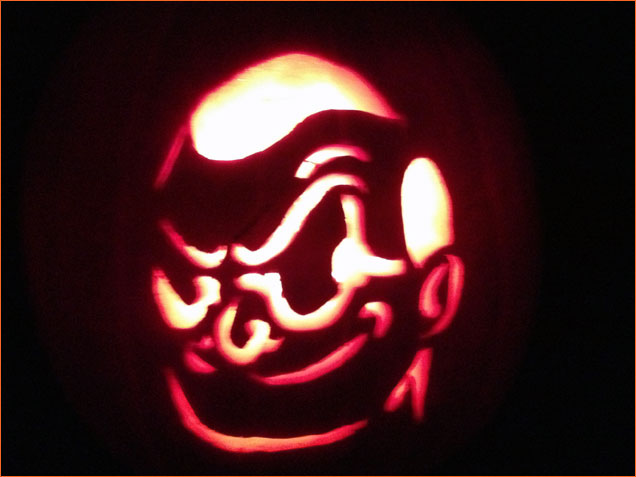 Acetylene Lamp
Lamp, another oily stock villain. This one had a soft spot in the back by the lid, so I stuck a battery operated LED in it to serve as the flame that usually appears in the character's head.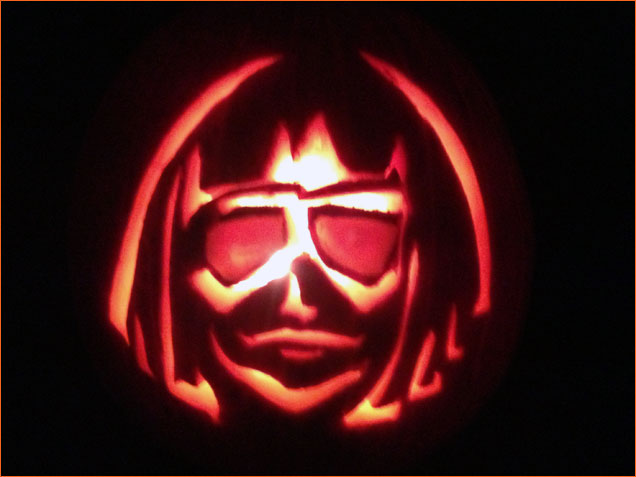 Rainbow Parakeet
Rainbow Parakeet, with the half-carved glasses. I'm not crazy about this one, as the glasses broke along the frame when I was carving.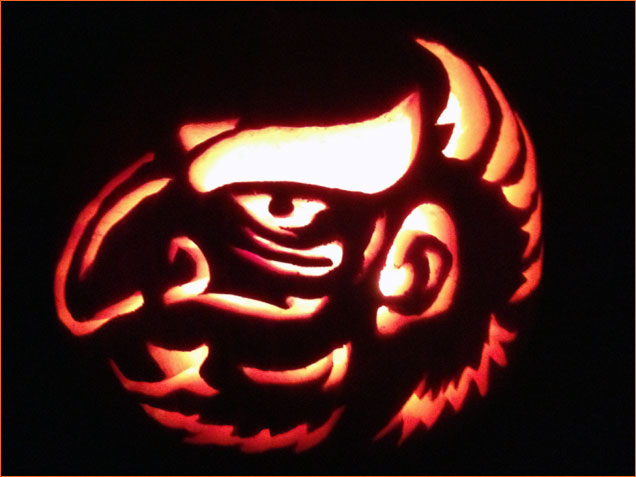 Duke Red
Duke Red. Love the angular hair and nose.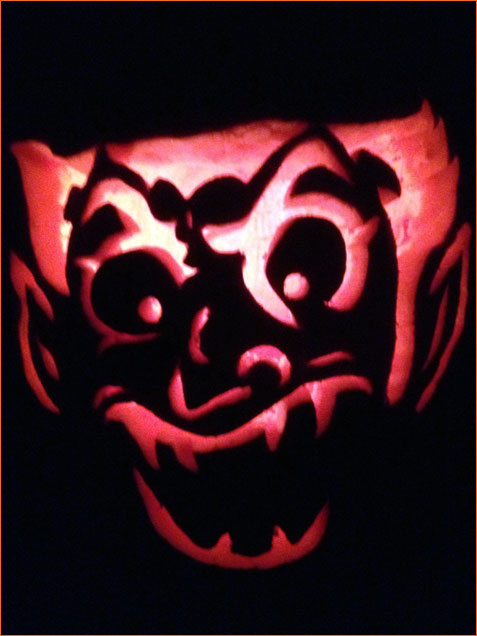 Don Dracula
A real Halloween themed one. This is one of my two favorites this year.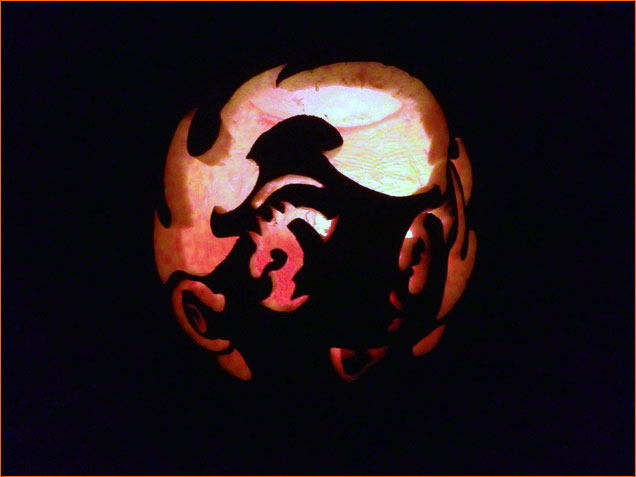 Princess Sapphire
I love love love how this turned out. Worked so well with the round shape of the pumpkin. Would have had to get an entire separate one if I were to do her hat.
Ambassador Magma
The biggest one this year, the one so big it was hard to get all the details in one photo. Not crazy about how the facial details turned out.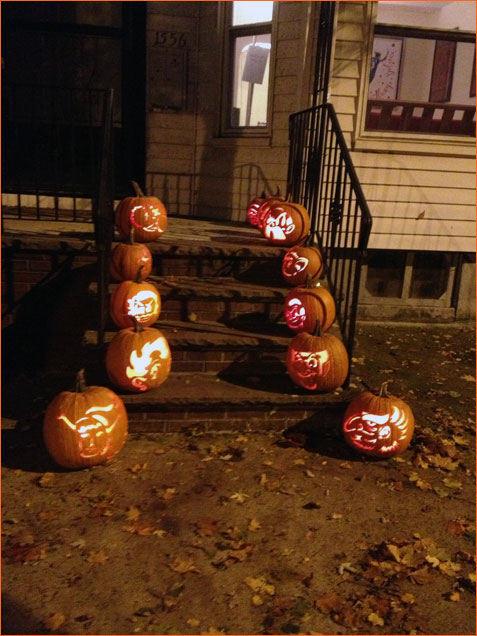 The lineup
The whole porch.