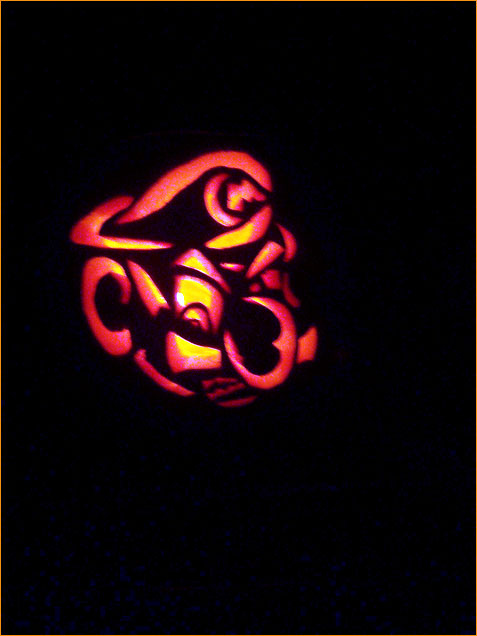 Mario
Everyone's favorite Italian plumber, looking very angry. I think this one's my favorite this year, and it was a total last minute add.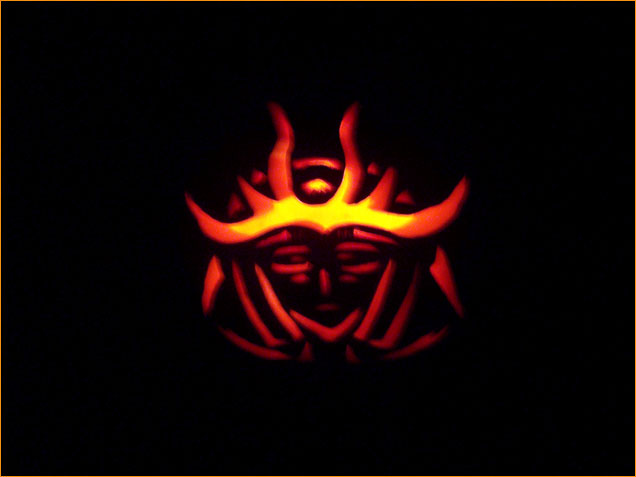 The Dark
Two Clow Cards this year, revisiting a Cardcaptor Sakura theme from a few years back.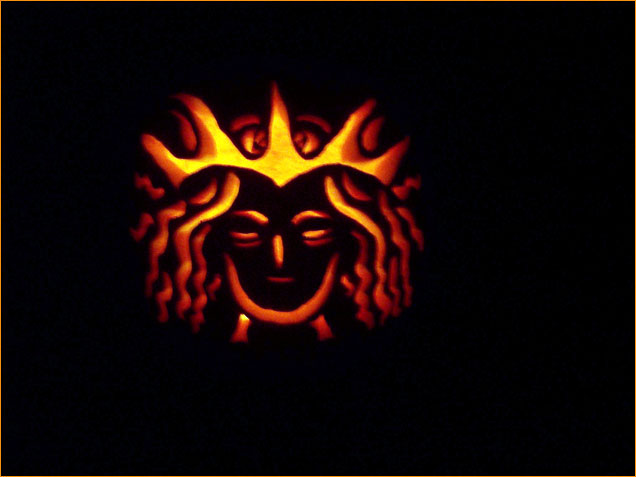 The Light
The second of the Clow Card pumpkins. If I really wanted to get ambitious, I'd set up an entire deck, using the deck from the second movie where there's one extra card.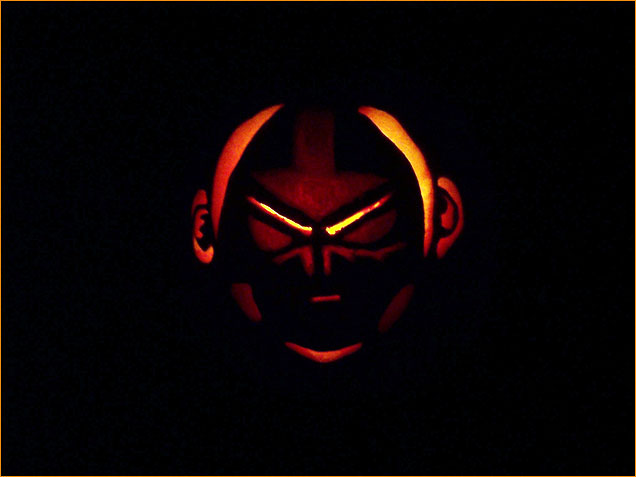 Aang
Aang, in Avatar state, from Avatar: The Last Airbender. Not anime, but a better animated show than most recent anime output. This was this year's one for Dremel work.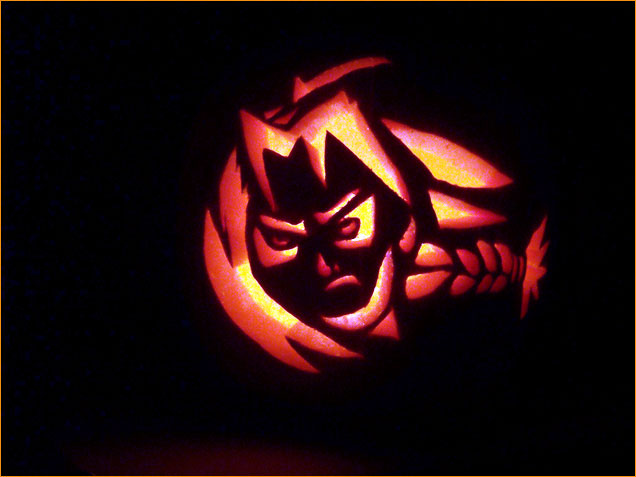 Edward Elric
The hardest part of this was finding source material that wasn't really terrible fanart; I finally gave up and just used the first DVD cover.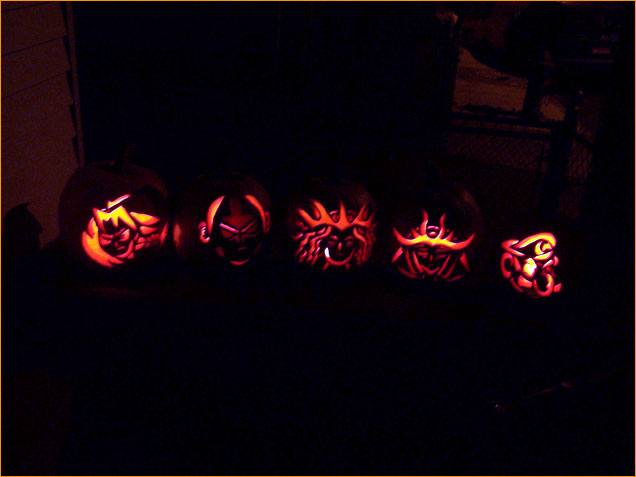 2006's porch lineup.
As with last year, there were a few this year in tribute to my other nerd obsession.